The Building and Codes Division is comprised of three individual sections: Plan Reviews and Permitting Process, Building Inspection and Code Compliance. The Building and Codes Division issues construction permits, performs plan reviews and field inspections of buildings and properties to ensure a safe and clean environment throughout the community. The Division regulates Local and State Laws related to construction, maintenance, use, repair and rehabilitation. This includes enforcement of the Town's Code of Ordinances through our Code Compliance section, and State mandated Building Code Regulations.
If you are not a State of Tennessee or Shelby County licensed contractor please contact Building & Codes Division at (901) 457-2310 or by email to verify your eligibility to request an application for permit.
**All projects, which exceed $3,000, require a properly licensed contractor. Projects between $3,000 and $25,000 require a State Licensed Home Improvement Contractor. Projects in excess of $25,000 require a State Licensed General Contractor**.

SOMETHING NEW FOR YOU
The Town of Collierville has launched the SMARTGov Contractor's Portal a full-featured extension of front counter services: apply for a permit, view maps, pay fees, and request inspections. Click the logo link below to access the portal: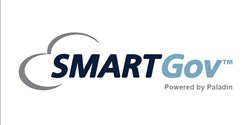 Noise Producing Construction Hours
Monday - Friday 7:00 am - 7:00 pm
Saturday 8:00 am - 4:00 pm
For additional information or assistance contact:
(901) 457-2310
Adopted Codes and Local Amendments
Commercial Projects Residential Projects